Chatham Day School
New Academic Expansion
ARCHITECTURAL TEAM
DISTINCTIONS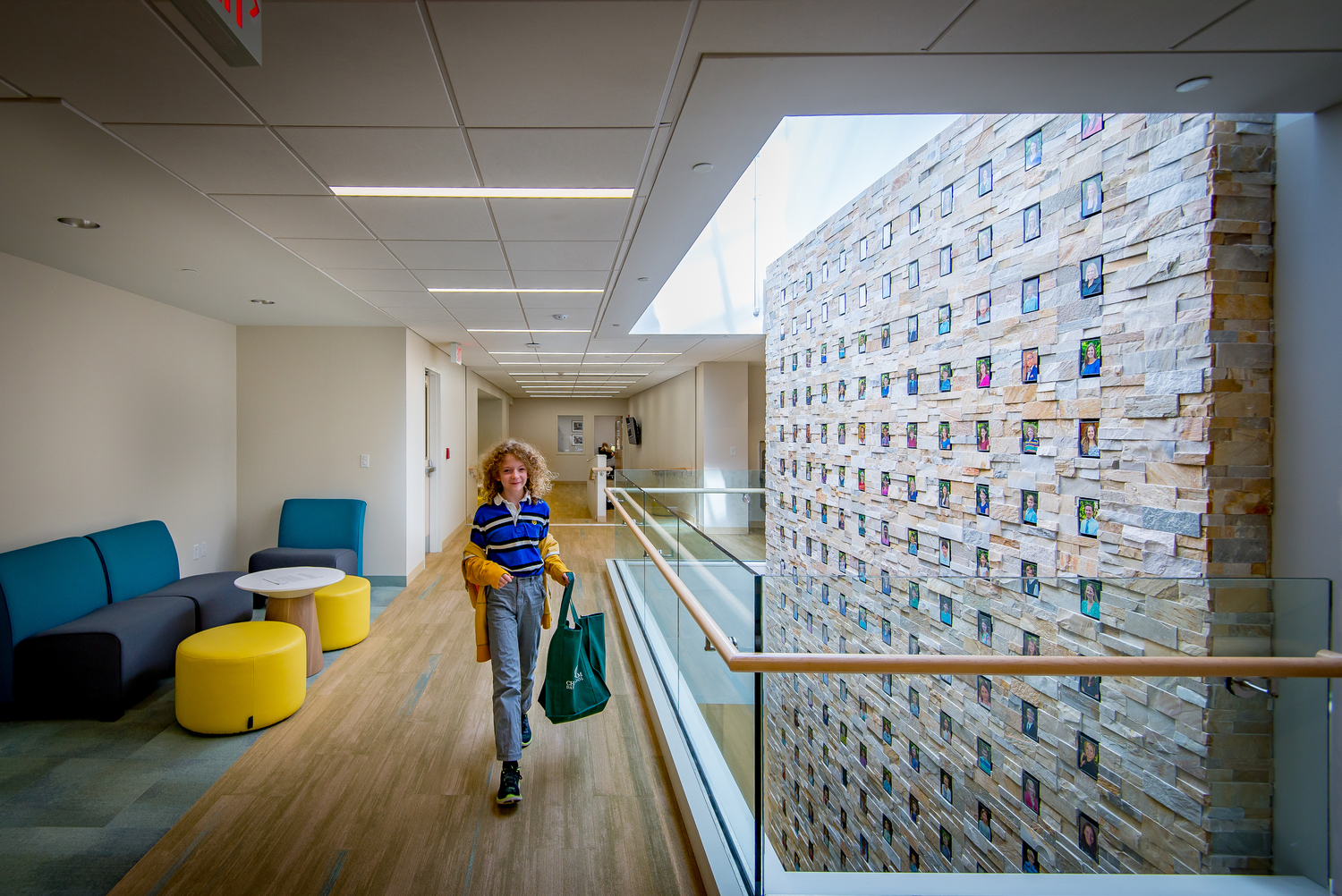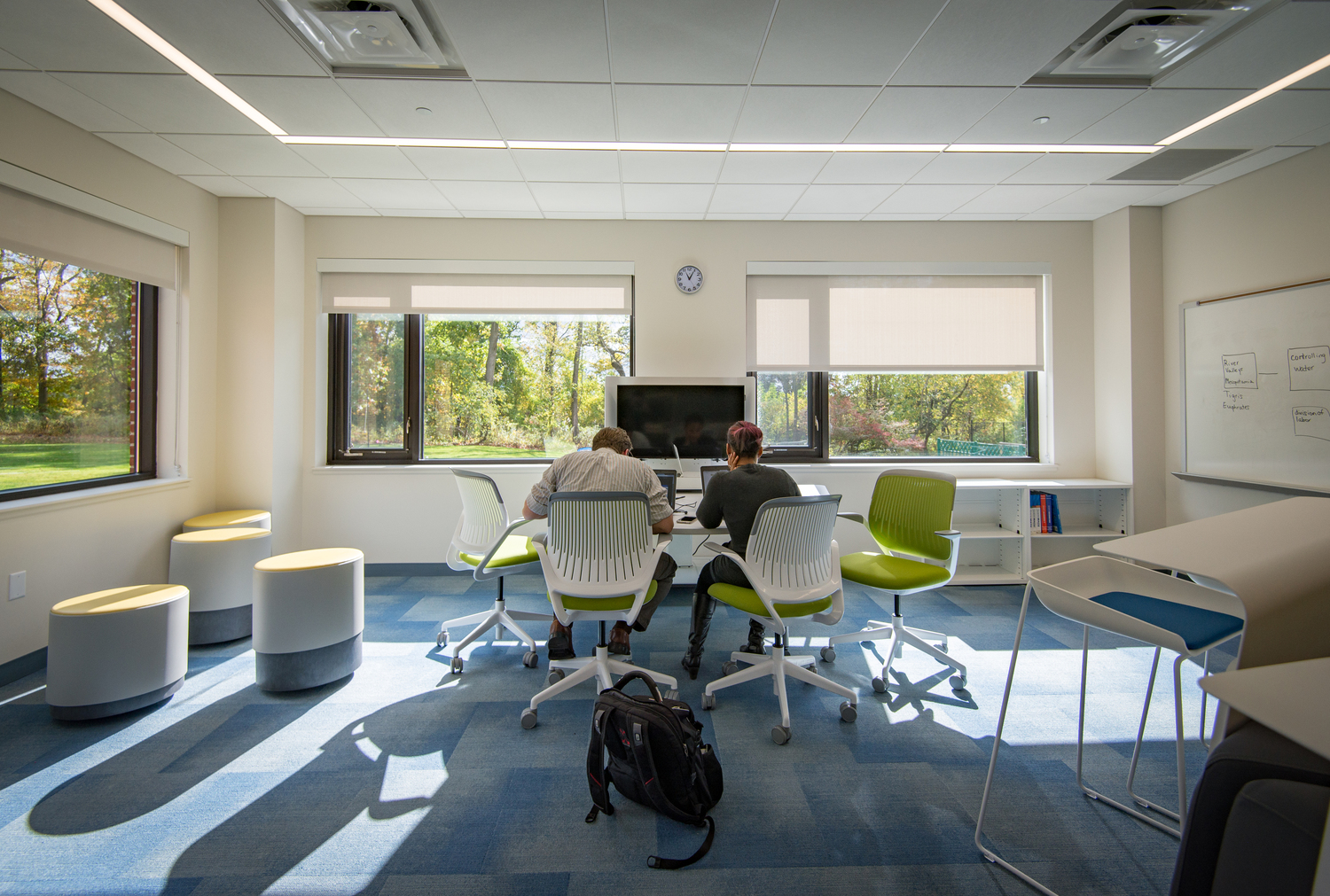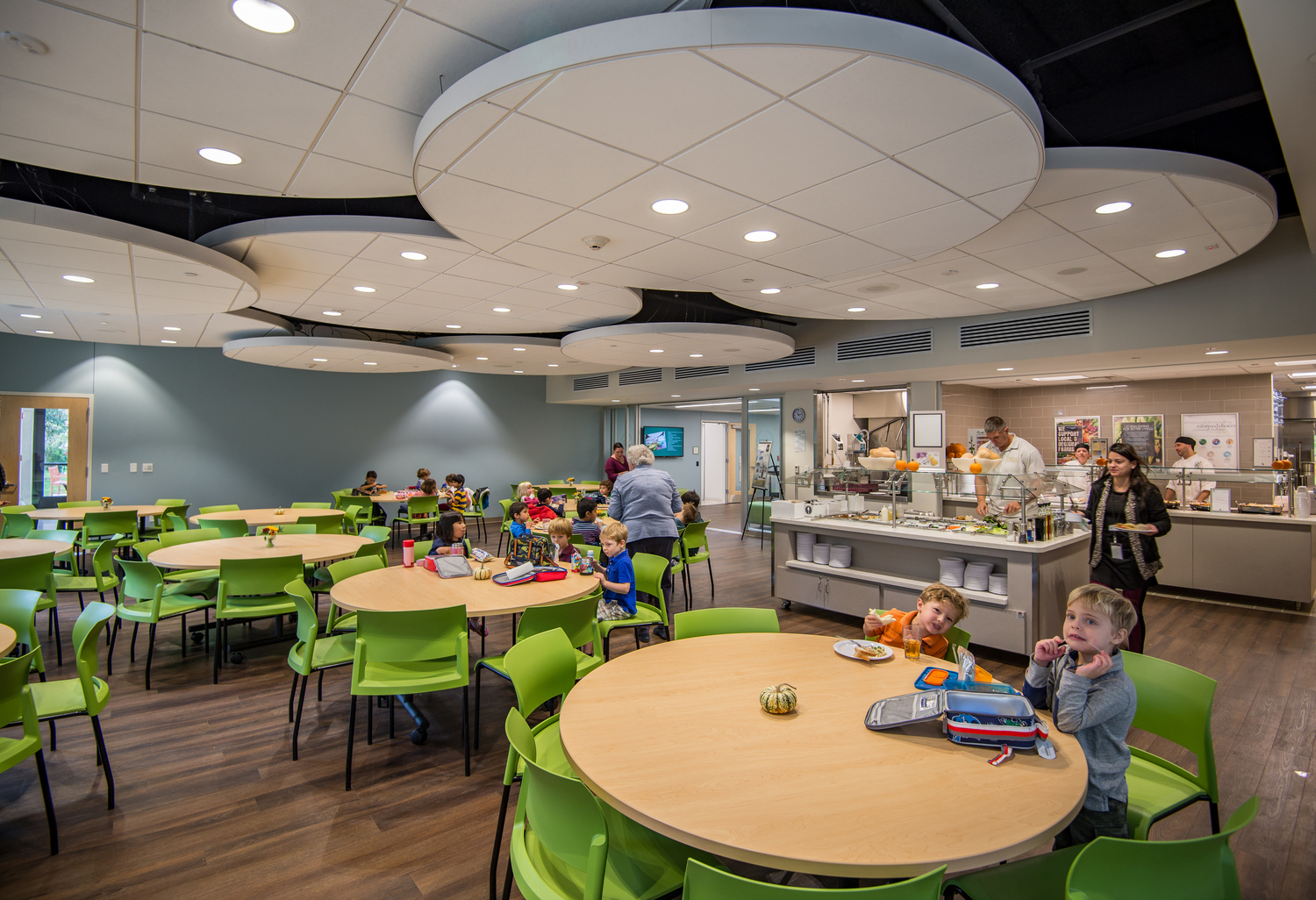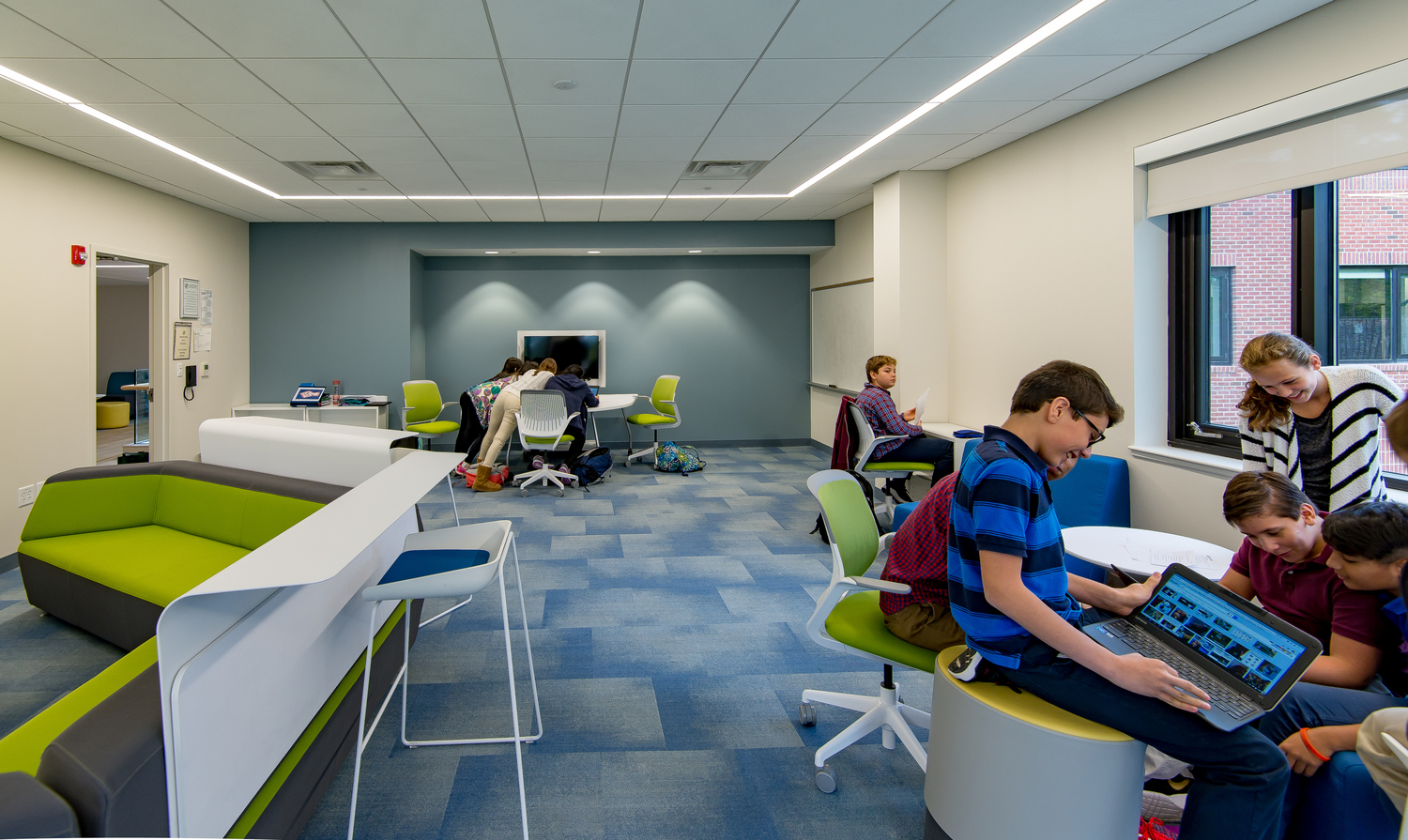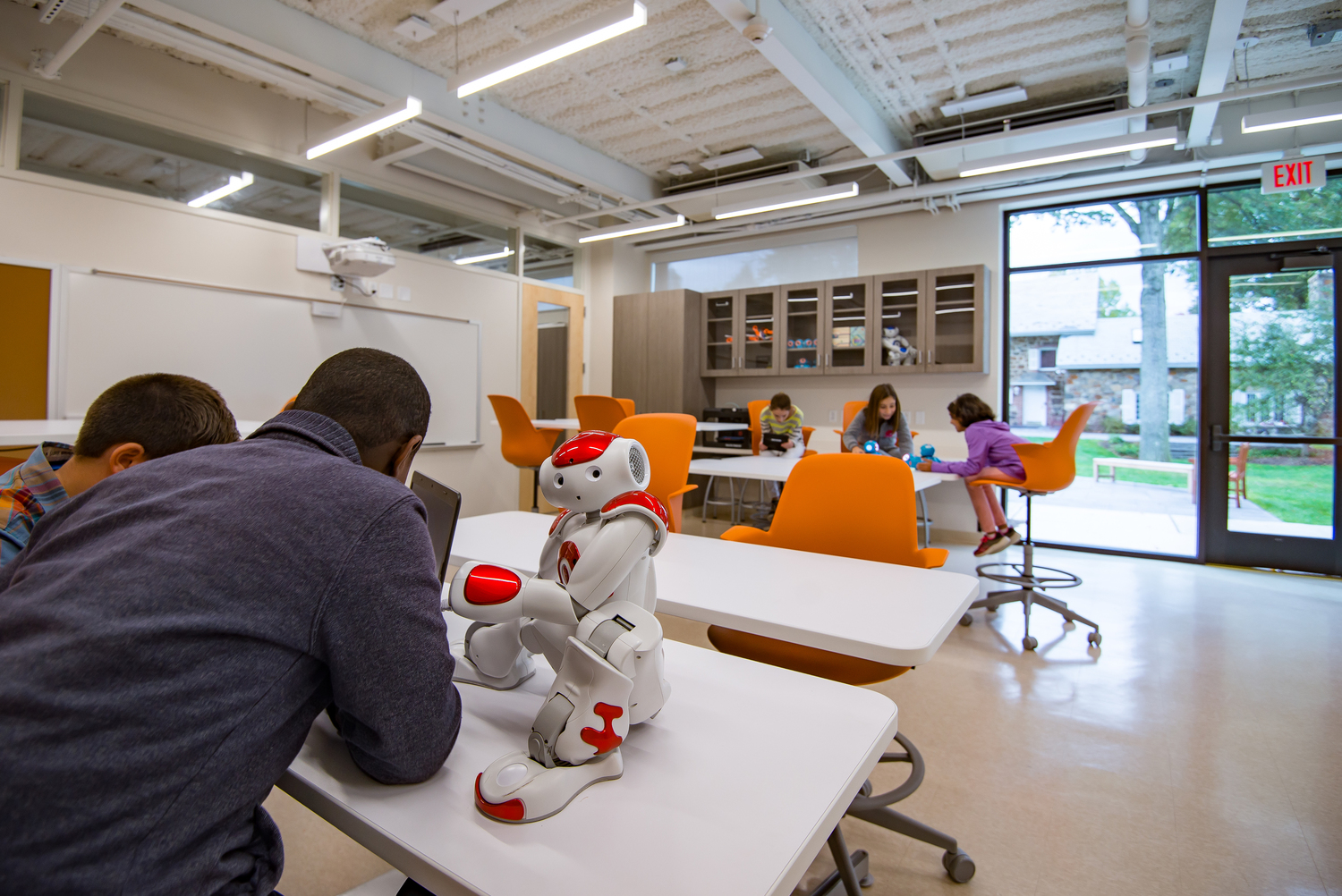 Project Overview
This new 12,000 square foot two-story addition provides Chatham Day School with new spaces that facilitate and encourage learning and curiosity, engage students academically and socially, and reinforce the PK-8 school's culture and traditions.
The new STEAM (Science, Technology, Engineering, Art & Math) Suite is a place to inspire, imagine and innovate – allowing students to explore visual and digital arts and to become hands-on learners of science and technology. The existing Multipurpose Room has been expanded to create a Performing Arts space to serve as a gathering space for formal performances and also accommodates music, dramatic arts and communications classes. A new mezzanine created within the space contains faculty offices and storage, as well as theatrical lighting and sound control functions. The dining hall, served by a new commercial kitchen, serves as an active multipurpose central hub, providing an inviting day-lit space for CDS students to gather and socialize each day. A two-story stone-clad wall, located just outside of the dining hall, displays photos of each CDS student.
The expansion of the new second floor adds four academic classrooms, creating a "home base" for the Middle School. The new Middle School Learning Commons creates a collaborative work environment, encouraging students to become both independent learners and team players. Existing second floor classroom functions are linked to the new spaces via new rooftop construction.
The project was realized through a fast-track delivery process and opened in the fall of 2016.
RELATED CONTENT